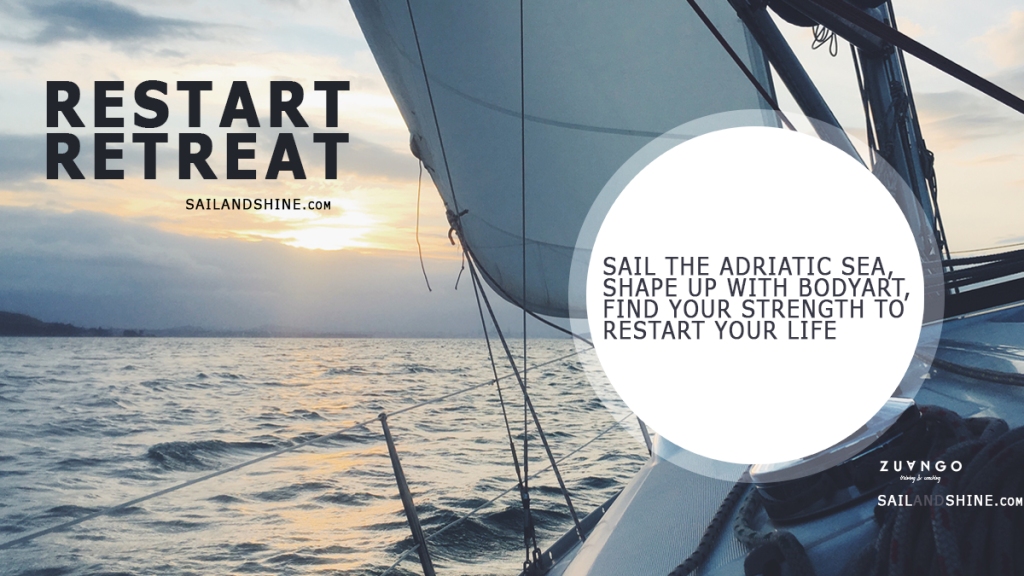 Sailing, bodyART Classes, Swimming, Outdoor Adventures, Meditation, and Group Facilitation Work
Why Come?
If you spend most of your time working hard, if you don't feel fulfilled and you lack meaning and joy in your private life, if you are willing to change something but are not sure what and how — join us!
Find your real strength, get in touch with your best self, and experience your true nature through meeting your peers, through sharing, with the help of nature and each other. At the end of the week you will return home with a clear mind, a lot of feedback and inspiration, and the energies you will be granted by the sea, the sun, the earth, and fresh air.
Date: July 15th – 22nd, 2017
For: Men and women 35 – 50 years old, middle and upper managers, single or divorced, who are "stuck", for whom careers are no longer challenging, and who are looking for adventure and connection.
Skipper: Zsuzsa Sugar
About the Retreat Leader: Emese Kiraly (www.zuango.hu), ICF certified ACC business and life coach, internationally qualified bodyART trainer, currently studying Integral Psychology and Group Facilitation.
We offer a week-long sailing holiday with a skipper, a professional trainer, and a group of peers. We will have six people on one boat (or, with more boats, a group of up to 20 people), and will spend a great week together. Restart Retreat is more than a vacation, it is a real, insightful journey to your true shining self.
For more information contact me: [email protected]

The event on Facebook